LaRue County is more than a great place to grow a business or enjoy a visit; it's also a terrific place to call home. We've got well established, affordable neighborhoods. Or, there is plenty of available land if you're looking for a few or several acres. You'll find friendly neighbors wherever you live, as well as inviting churches and plenty of activities to keep a family busy. And our community is a welcoming one. New residents are greeted with open arms. Here, there are no strangers. And if you're looking for a traffic jam, you'll have to drive a good distance to find one.
Stationed or work at Fort Knox? Check out The Greater Fort Knox Region web site for information tailored to your needs: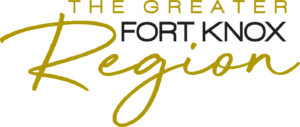 At the same time, we've got high-speed Internet, high definition television, great local shopping, progressive government, low taxes and award winning schools that routinely send graduates to some of the best colleges in the country. In fact, LaRue County residents take great pride in schools that are regularly ranked among the best in the state. Most recently, the school district was nationally recognized for providing every high school student with their own laptop computer, a 21st century initiative that's helping them learn on the same kind of technology they'll be using in the workplace.
People here are working together, while striving for success and enjoying a lifestyle that's second to none.  We'd love for you and your family to be a part of it.  Contact us to learn more.