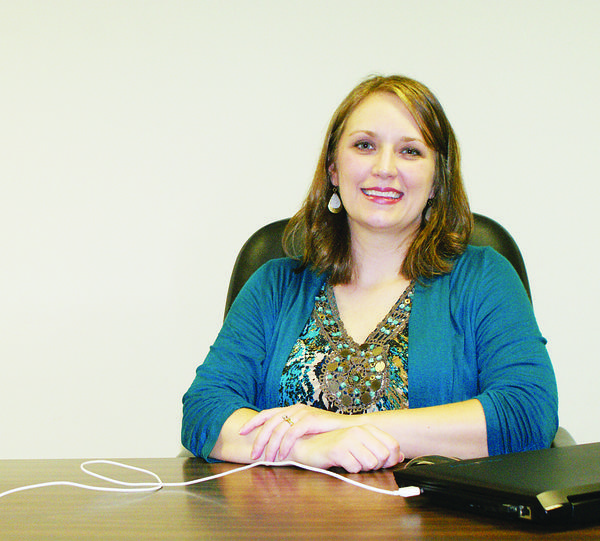 Krista Levee, the new executive director for the LaRue County Chamber of Commerce, is no stranger to the county – or the state.
Levee lived in LaRue County almost seven years before moving due to her husband Dave's job change. They were gone four years before returning to the area.
"Now we're back and it's like coming home," said Levee, a Hopkins County native. "It's good to be back in a small town where you know everybody."
Levee is familiar with many of the people she will be working with – both in Hodgenville and other communities.
She served as a field representative for Gov. Ernie Fletcher 2004-08.
"(Gov. Fletcher) had a vision of setting up field offices to bring Frankfort closer to his constituents," said Levee. "I covered 20 counties – I loved that job."
Levee was on board during the preparation for the Lincoln Bicentennial. She enjoyed watching the transformation of Lincoln Square to a roundabout or "squircle" and the old First Baptist Church into city hall.
"I was truly blessed to see that happen," she said. "I loved to be in that process – to see the community have that vision and see it come to fruition."
Former Mayor Roger Truitt was a frequent visitor to Frankfort during that time, she said. Truitt, who passed away earlier this year, enjoyed a spot on nearly every field report she submitted. Truitt was insistent that the community needed the state's help to prepare for the observance of Lincoln's 200th birthday.
Before that, Levee was an intern with Congressman Ron Lewis. Her first job was as an admissions counselor at Campbellsville University.
She graduated from CU in 2002; she met her husband while a student there.
They have one daughter, Alyssa, age 4, and a son on-the-way. The new baby is due in about eight weeks, Levee said.
With more demands at home, she appreciates having a reasonable schedule and fewer evening hours than at previous jobs.
Chamber President Pam Stephens said Levee will work two days a week with interim director Angel French until her maternity leave begins. She will return as the full time executive director by January.
Levee said she's looking forward to leading the Chamber in upcoming months and working with the executive board.
"When I saw who was on the board of directors, I thought this is a great group to work with," she said.
Her official first day was Sept. 18.
The Chamber of Commerce is open 9 a.m. to 4 p.m. Tuesday through Friday.
**The Chamber of Commerce would like to thank The LaRue County Herald for allowing us to use their article to introduce our new Chamber Director.  http://www.laruecountyherald.com/content/levee-selected-chambers-executive-director